Bar/Bat Mitzvah & Hebrew School
We Give Our Students A Community
Ramat Shalom Beth Israel is committed to instilling a love of Judaism and Jewish learning in all of our students. Our experienced teachers share the joy and celebration of our tradition, encourage questioning, and utilize a hands-on approach to learning Jewish history, customs, beliefs, Hebrew, culture and Israel. The Rabbis and Cantor are integral to everything we do. Along with our teachers, they develop personal relationships with every student, relationships that grow over time, allowing our students to experience the joy and connection that comes from truly belonging to a community. We are partners in their Hebrew School journey and celebrate with pride as they become Bar/Bat Mitzvah.
We build relationships with our students. Our Rabbis, Cantor and teachers are fun, charismatic and invested in every student. They are committed to building genuine connections with every child and family. Come and experience what makes Ramat Shalom Beth Israel's Hebrew School so special.
Our Hebrew School is a place where everyone knows and cares about each other.
Scholarships are available
to those in need.
Our Rabbis, Cantor and teachers believe learning about Judaism needs to be fun. Our students leave Hebrew School with a smile on their faces.
Throughout the year, our students get the chance to explore all aspects of Jewish living, values and mitzvot. The Jewish holidays are brought to life in the classroom and at special family events. Art, theater, crafts, media, cooking and other creative means are used to bring relevant insight to the stories that make up our Torah while music forms an integral part of learning Hebrew, prayer and other rituals. All of our students are instilled with Jewish pride and an appreciation of Israel. We are audaciously inclusive and welcome children with various learning styles and needs. We invite your child to join us on a Sunday morning and experience our program.
Marissa Steinberg
Director of Youth and Family Education
Marissa is a long-time member of our community, where she attended Hebrew School, became at Bat Mitzvah and continued her Jewish education until she graduated from high school. She attended University of Miami and obtained both her bachelor's and master's degree in Special Education. Prior to working at Ramat Shalom Beth Israel she was a teacher at Scheck Hillel Community School and a researcher at University of Miami, focusing on students with diverse learning needs. Marissa is excited to bring her passion for education and interpersonal connection to Hebrew School, Youth Group, iServe and the Early Childhood Center.
Under Marissa's direction and guidance, our Hebrew School provides our children with a wonderful Jewish education that instills within them a sense of great pride and love for Jewish learning, the Jewish people and our synagogue community. Marissa insures that our Hebrew School teachers, many of whom are long-time members of our community, work to convey a sense of joy and celebration of Judaism, rigor in learning, and openness to questioning.
The learning process focuses on developing an appreciation of Jewish history, customs, beliefs, Hebrew, ritual, prayer and Israel through a creative, engaging classroom experience. Marissa is a wonderful guide and is loved by our students and parents.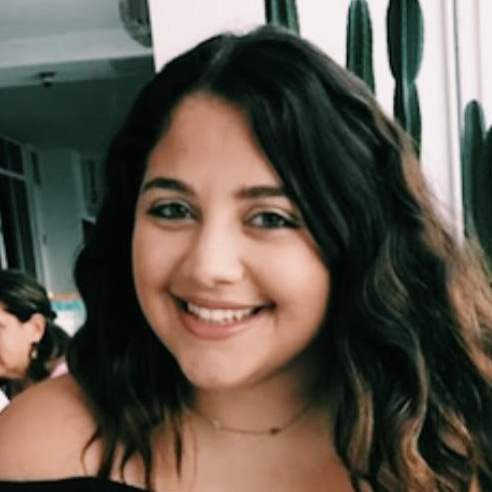 Becoming A Bar/Bat Mitzvah At Ramat Shalom Beth Israel
Whenever someone experiences a Ramat Shalom Bar/Bat Mitzvah, they leave amazed. This is because our B'nai Mitzvah students are not just so well prepared, their love of Judaism and the Bar/Bat Mitzvah process is felt in the sanctuary. This, coupled with the energy, authenticity and love that our Rabbis and Cantor bring to the service and the fact that they both truly know and care about every child makes a Ramat Shalom Beth Israel Bar/Bat Mitzvah transformative for everyone.
Each Bar/Bat Mitzvah student is unique. Because of this, each student's course of study and service is curated and crafted just for them. The Rabbis and Cantor work with each student individually to prepare them for their big day. They learn how to lead a service, chant the Torah and Haftarah, write their own meaningful D'var Torah (speech on their Torah portion). Each family works with our clergy to craft their own Bar/Bat Mitzvah service, selecting their music and readings and assigning family and friends special roles during the service. Most importantly, whether it be continuing on to our iServe program, reading Torah for the High Holidays, volunteering at the synagogue or getting involved in the larger Jewish community, the majority of our B'nai Mitzvah students continue to be involved in Jewish life after their service. This makes us all very proud and happy.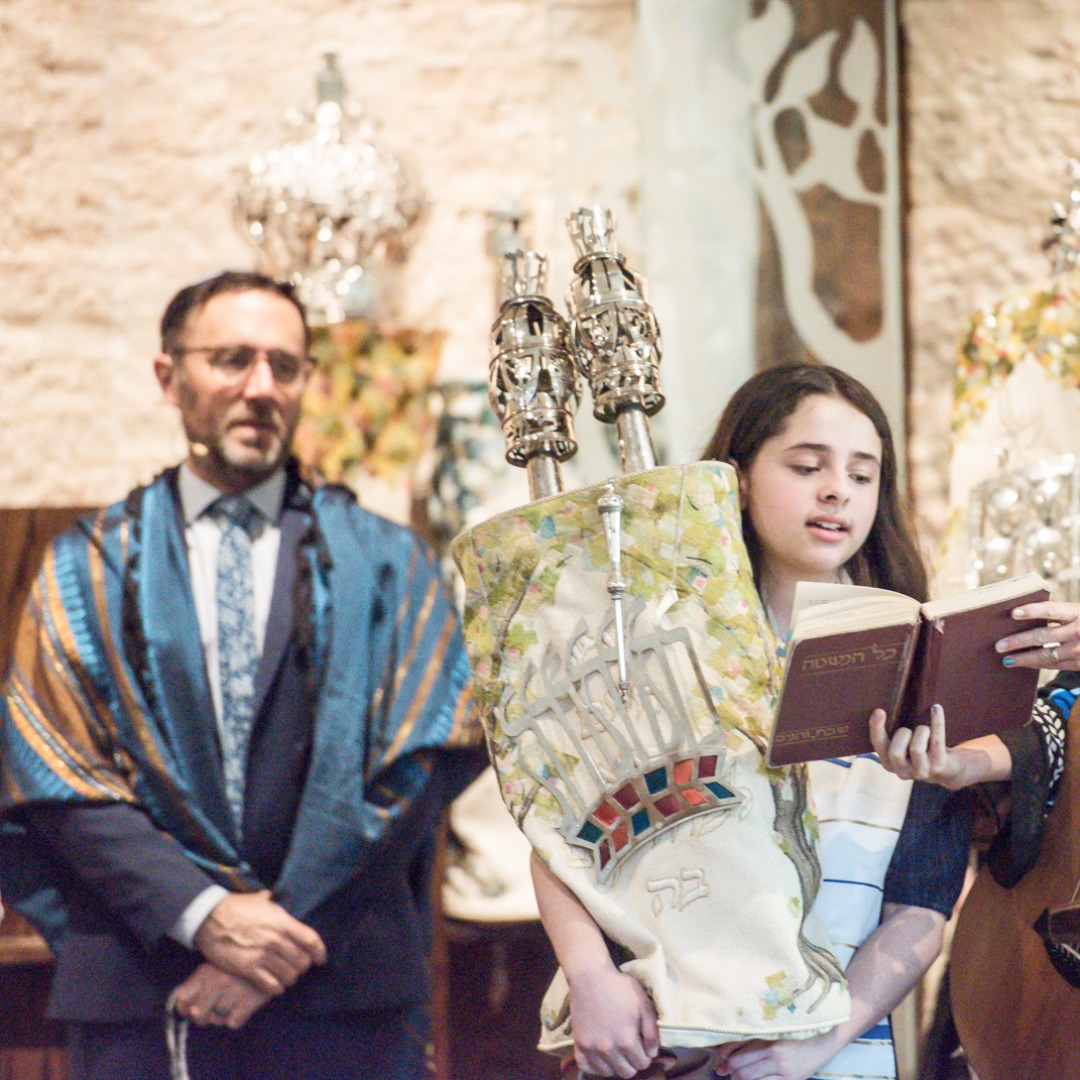 Image by simoneimages.com